Raised Access Floor Cleaning
Top of Floor Cleaning Services
Computer room flooring is engineered to disperse static electricity effectively by establishing a conductive path to the ground. Accumulated dirt on the raised floor surface of, or embedded within, computer flooring significantly diminishes its static-dissipating capabilities. Inadequate raised floor cleaning methods can lead to the delamination or chipping of your HPL floor.
At TekClean, we've formulated specialized cleaning agents that safely eliminate dust and dirt from various tile and carpeted floor surfaces, ensuring your computer room flooring remains in optimal condition.
Are you in need of raised access floor cleaning services in the Washington, D.C., Virginia, Georgia, Florida, Tennessee, Texas, North Carolina, South Carolina areas? Look no further than TekClean.
In today's business landscape, a well-functioning data center is of paramount importance. This is precisely why thorough cleaning of your technology room's raised-access floor is indispensable. Routine maintenance of the subfloor and data center environment can safeguard your technology from potential damage caused by debris and other contaminants.
We specialize in providing expert server room and subfloor cleaning services for businesses across the region. With our highly experienced team and the Information Technology expertise of our Management Team, we offer unparalleled situational awareness. Reach out to us today for a complimentary estimate or to discover more about our data center cleaning services.
Why Raised Floor Cleaning is Critical
Many contemporary server rooms, network rooms, and data centers mission critical facilities are constructed with raised floors, creating a space beneath the floor known as the subfloor plenum. This subfloor plenum serves to circulate cool air to your servers and other essential equipment while facilitating organized wiring for computers and communication systems.
Regrettably, this sub-floor area tends to attract dust, debris, and particulate matter due to the circular airflow patterns. Over time, these contaminants accumulate beneath the subfloor and can be transported to your servers and hardware, potentially causing significant damage.
Regular subfloor cleaning is imperative to prevent the buildup of dust and particulate matter, safeguarding your mission-critical communication equipment. Typically, it is advisable for businesses to schedule quarterly subfloor cleaning. Our subfloor cleaning service is meticulously designed to protect your hardware, employing:
Specialized anti-static treated equipment
Approved anti-static raised floor cleaning chemicals
Hepa-filter vacuuming
Moreover, our team of data center and raised-access floor cleaning specialists undergoes formal training in proprietary Critical Environment Standard Operating Procedures. This ensures the use of maintenance-only outlets and the application of proper cleaning equipment and supplies.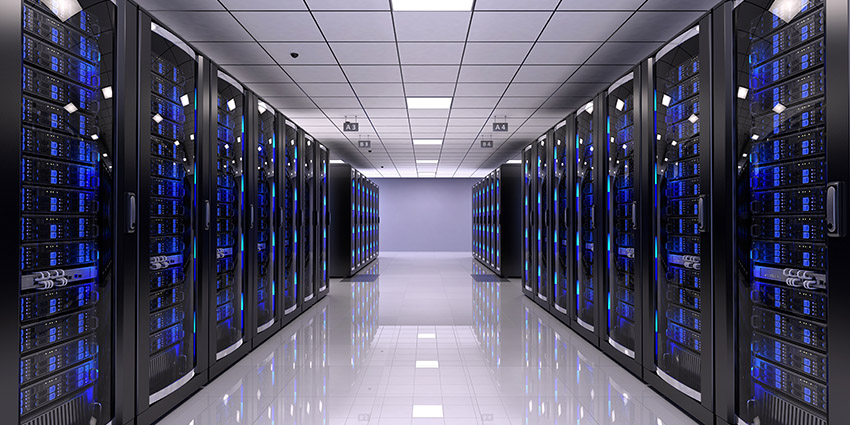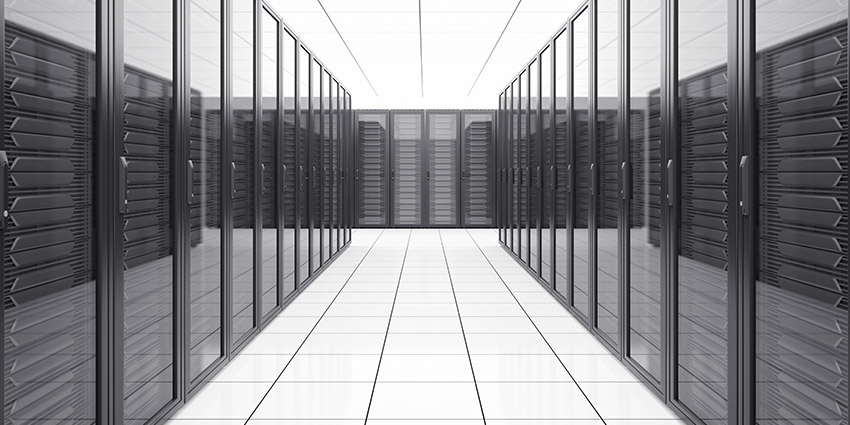 Full-Service Critical Environment Cleaning Capability
As a comprehensive provider of critical environment raised floor cleaning services, we offer turnkey solutions to fulfill all your building maintenance requirements. Alongside our standard cleaning services, we also offer floor care services such as stripping and waxing, carpet cleaning, and concrete and epoxy coatings.
Don't hesitate to reach out to us today, and we'll initiate the process of tailoring a customized critical environment raised floor cleaning program just for you!
Based in Alpharetta, Georgia, we proudly extend our data center cleaning services to the following areas:
Data Center Cleaning Georgia: Atlanta, Alpharetta, Athens, Augusta, Columbus, Duluth, Savannah, Social Circle, Suwannee, Peachtree Corners, Lithia Springs, Douglasville, Fayetteville, Lawrenceville, Macon, Sandy Springs, Roswell, Kennesaw, Johns Creek, Smyrna, Vinings.
Data Center Cleaning Tennesee: Chattanooga, Nashville, Memphis, Knoxville.
Data Center Cleaning Alabama: Birmingham, Mobile, Montgomery, Huntsville.
Data Center Cleaning Florida: Orlando, Tallahassee, Jacksonville, Miami, Tampa, Pensacola, Ft. Lauderdale, Melbourne.
Data Center Cleaning South Carolina: Greenville, Spartanburg, Columbia, Charleston, Myrtle Beach.
Data Center Cleaning North Carolina: Kings Mountain, Charlotte, Winston-Salem, Greensboro, Durham, Raleigh, Fayetteville, Wilmington, Asheville.
Data Center Cleaning Virginia: Richmond, Norfolk, Roanoke, Fairfax, Washington, DC, McLean.
Data Center Cleaning Texas: Dallas, Fort Worth, Houston, Austin, Amarillo, San Antonio.
Feel free to contact us today!

Raised Access Floor Cleaning
Tips for Cleaning a Raised Floor
When performing maintenance on a raised floor, it's essential to conscientiously address all areas requiring cleaning. Cleaning a raised access floors is imperative to prevent the accumulation of dust on the underlying wiring over an extended duration. Below are some valuable guidelines for effectively cleaning a raised access floor.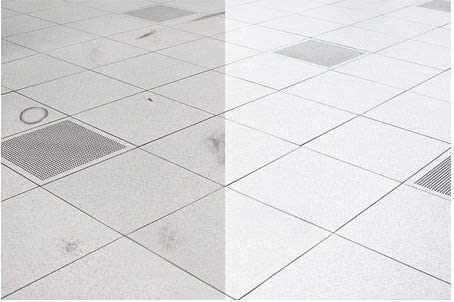 Raised Access Floor Cleaning
Keep Your Structure Clean
Cleaning a raised floor can be a challenging yet essential endeavor to ensure the proper maintenance of your critical environment. The Tekclean Cleaning team is well-versed in the most effective methods to maintain the cleanliness and integrity of raised floors, keeping them free from dust and debris.
Begin by evaluating the structure through a daily visual inspection. This inspection should include checks for any scratches, scuff marks, or missing components on the raised floor. While managers should conduct these daily visual checks, it's also advisable to schedule an annual inspection with a specialist. These specialists can thoroughly assess the operational systems beneath the raised floors to ensure their smooth functionality.
Rotate Your Panels
During your raised floor inspections, consider periodically rotating the panels in high-traffic zones. This rotation practice serves to mitigate the rapid wear and tear of the flooring. Instruct your team to execute panel rotations at least semi-annually, or more frequently if dictated by the level of foot traffic in these specific areas.
Check the Grid System
It is essential to conduct grid system inspections a minimum of two times annually, although the frequency may vary depending on the extent of foot traffic in the area. In cases of heavy foot traffic, it's imperative to regularly assess and adjust the grid configuration to proactively prevent any potential structural issues from arising.
Check the Surrounding Environment
Regular upkeep is crucial for routine maintenance. Implementing light maintenance practices on a daily basis not only enhances the appearance of your floors but also reduces the risk of damage. A key daily task is to perform HEPA vacuuming or dusting in the area. When using a vacuum cleaner, ensure it is equipped with a static-dissipating rod attachment for optimal results.
Mop Your Area
When you're mopping, it's essential to avoid saturating the mop, and opt for a mild detergent using only a damp mop. Do not use excessive water, large amounts can weaken adhesive and cause delamination. Steer clear of using solvents or other stain removers on the floor, as they can lead to rapid damage. If stains are present, tackle them by using a damp cloth with mild detergent for spot cleaning.
For top-notch raised floor cleaning services, consider contacting TekClean for an annual or semi-annual cleaning. Our precision cleaning approach ensures every nook and cranny is thoroughly addressed.
Keep the Floor Looking Nice
Here's another valuable tip for maintaining the appearance of a raised floor: Avoid the use of wax during cleaning, as it has the potential to stain and harm the panels. Additionally, consider employing rugs or carpeting to provide protection to the panels beneath the raised floor, especially in areas prone to heavy foot traffic. Not only does this safeguard the panels, but it also simplifies the cleaning process when entrance rugs or carpeting are in place.
For professional raised floor cleaning services, reach out to us. Our meticulous inspection and cleaning methods ensure that every inch of your raised floor receives the appropriate care and attention it deserves.
Raised Access Floor Cleaning and Care
Dust or vacuum floor regularly.
To clean effectively, use a damp mop with warm water and a mild, multipurpose floor cleaner containing ammonia. Avoid using excessive water, as it can weaken adhesive properties and lead to delamination on the HPL.
Avoid employing abrasives, scrapers, or potent solvents to eliminate stains. Furthermore, refrain from applying wax seals to high pressure laminate surfaces.
Schedule an annual professional inspection and cleaning for your Raised Flooring System by a qualified raised access floor maintenance technician from TekClean.
Ensure to HEPA vacuum the under-structure and subfloor area at least once annually.
Clean air flow and perforated panels twice a year.
Vacuum under-structure and sub floor at least once a year.
Clean carpet Raised Flooring System with dry foam/powders at least twice a year.
Utilize runners and tacky mats in high traffic areas.
Structural Maintenance
Annually, it's advisable to enlist the services of a qualified Raised Flooring maintenance company like TekClean to conduct a thorough inspection. This inspection serves the dual purpose of rectifying any structural issues and ensuring compliance with manufacturer specifications.
Rotate panels at least twice a year, redistributing them between high and low traffic areas.
Promptly replace any panels that exhibit damage, warping, wear, or delamination.
Additionally, replace any worn or damaged components, including pedestals, stringers, gaskets, and panel edge trim, as needed.