Post Construction Cleaning
Let's face it, Gravity Works!  And because it does, your floor's exposed surface will get dirty:  Scuffs from foot traffic and pallet jacks, debris from trash carts, airborne dust and particulate, cardboard boxes, paper dust, pallets, and clothes are all sources of dust and contamination.  Add construction trades to the mix – even if they make "cuts" outside of your data center – you know that your floors are going to get dirty.  You need a plan to combat this.  If you have forgotten the original color of your floor tiles, don't delay, call us now!  If you want to maintain a clean floor surface and implement a floor cleaning program that meets the needs of your site, please get in touch with us, and we will help you develop a customized data center floor post construction cleaning plan and program.
Project Manager or Data Center Owner. When it comes to achieving a successful and on-time completion of a newly-built critical facility like a data center or IT environment, industry experts from leading construction companies emphasize three key factors that can make a difference:
Whether you're overseeing the construction of a vast multi-million square foot facility or a smaller controlled environment, entrusting Tekclean with your post-construction cleaning project is a wise choice.
Tekclean can develop a tailor-made Clean Build Protocol for your project, ensuring you benefit from top-notch cleaning services coupled with the best expertise, communication, and safety measures. Our on-site supervision and comprehensive safety program are instrumental in maintaining excellent quality control. Our supervisors undergo extensive training in risk mitigation and project completion within established timelines.
Why Choose TekClean
Comprehensive and advanced training in cleaning and safety Expertise in handling spaces of any size or uniqueness Rigorous quality control standards Specialized proficiency in construction clean-up A designated single point of contact for your convenience Adherence to cleanroom build protocols.
Trained Labor Force
Robust safety program to minimize on-site incidents Cleaning staff with extensive training and certifications On-site supervision to ensure quality control Safe installation of equipment and activation of critical machinery in a pristine environment Proficient and efficient cleaning and maintenance of the facility.
On-Site Supervision
Our top priority is safety and quality. Our supervisors excel in effective communication. Thorough documentation of all work performed. We expertly adhere to safety protocols. Diligent efforts to ensure project completion on time.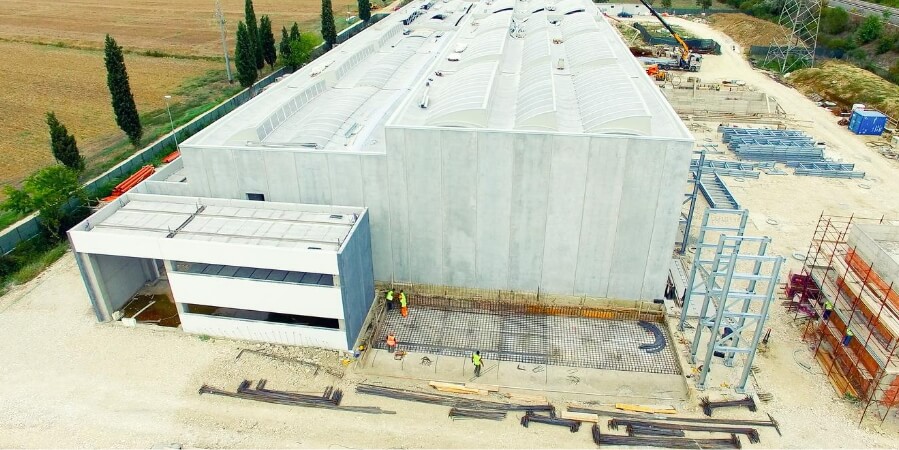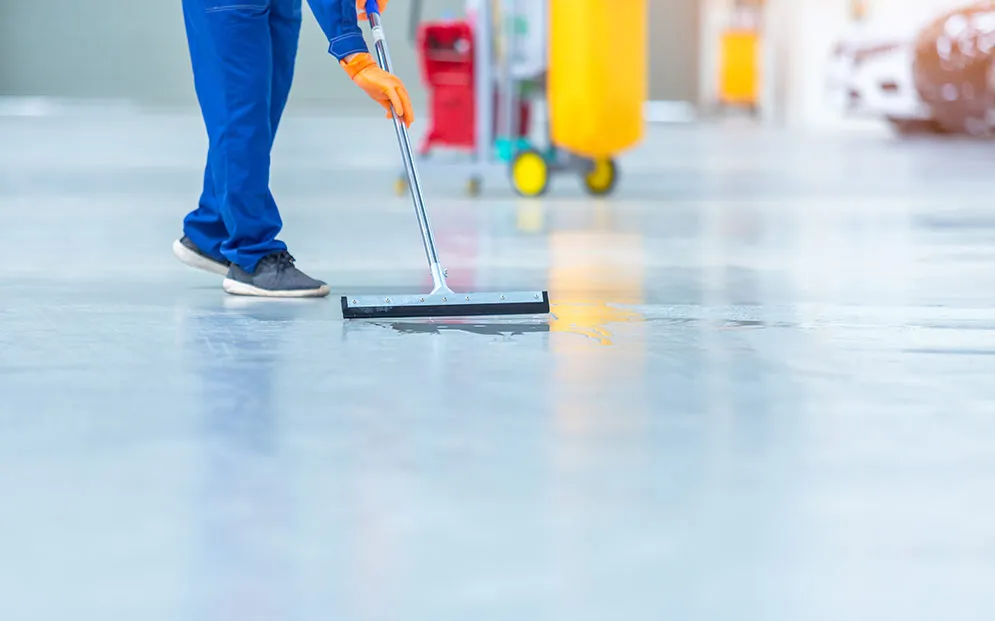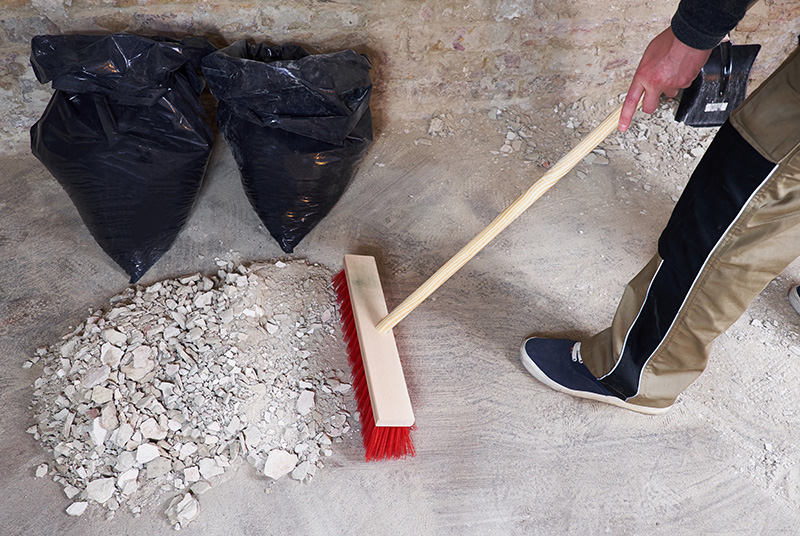 Common Questions About Post Construction Cleaning:
What Is Post Construction Cleaning?
The work of a construction company remains unfinished until the crucial final cleaning phase is executed. Post-construction cleaning is a specialized service dedicated to new or renovated buildings. Our dedicated team takes care of every detail, meticulously cleaning from ceiling to floor to eliminate any contaminants, including dust and debris, from the facility. Once we've readied the new space, it's primed for handover to the client, with the facility in impeccable condition and ready for immediate use.
What is the First Step Of The Post Construction Cleaning Process
Our initial stage in the post-construction cleaning procedure involves conducting a rough clean, following the completion of essential electrical, plumbing, and framing installations. We utilize a specialized detergent-type product to effectively eliminate all the substantial contaminants present in the facility.
The Next Step Of The Post Construction Cleaning Process?
Following the rough clean, the subsequent phase involves an in-depth cleaning, during which we apply a disinfectant to surfaces and areas. Our comprehensive cleaning process covers every nook and cranny of the facility, providing a meticulous service that can be likened to a "white glove" standard. This rigorous cleaning prepares the space to exceed the exacting expectations of our customers.
What Is A Rough Clean?
Elimination of construction dust and debris Thorough sweeping and HEPA vacuuming Wiping down pipework, windows, doors, walls, and more Application of disinfectants to surfaces Comprehensive cleaning of restrooms and kitchens.
What Types Of Situations Does Post Construction Cleaning Service Work Best For?
When you're prepared to hand over the project to the end-user, TekClean is ready to conduct a final cleaning. Our team meticulously wipes down all pipework, floors, and surfaces, ensuring a pristine result. Our expertise extends to cleaning critical areas like data centers and other controlled environments.
If you find yourself in the initial phases of certifying and validating your controlled or critical space, we can execute a comprehensive cleaning that aligns with the qualifications required for the facility's performance, installation, and operation.
Attention to Detail in Cleaning and Finishing
Many sites require cleaning to a safe and hygienic standard before building works can commence. The first crucial aspect is ensuring meticulous cleaning and finishing of the facility. This involves removing all coarse debris, dust, marks, and residue from every surface. Meeting ISO 14644-1:2015 ISO Class 8 particle level standards is essential to create a controlled IT environment suitable for equipment installation. This attention to detail in cleaning and finishing helps minimize the risk of contamination and ensures the facility is ready for optimal operations.
Reliability and Assurance of High Quality:
Technical cleaners are specialized professionals who have the expertise and experience to meet the specific cleanliness standards required for critical facilities. Engaging technical cleaners provides the assurance that the end product will meet the highest quality standards without constant supervision from project managers. This reliability allows project managers to focus on other priorities and tasks, knowing that the cleaning process is being handled by professionals who understand the specific requirements of the environment.
Efficiency and Effortless Cleaning:
Technical cleaning companies are well-versed in the unique challenges and intricacies of cleaning critical facilities. They possess the necessary knowledge, equipment, and techniques to perform the cleaning tasks efficiently and effectively. With their expertise, technical cleaners can complete the cleaning process effortlessly, requiring minimal management or supervision from the project team. This allows the project managers and other stakeholders to save valuable time and effort.
Different Standard of Cleanliness:
General cleaners, while more cost-effective, may not have the specialized training or understanding of the specific cleanliness standards required for critical facilities. Technical cleaners, on the other hand, are familiar with industry regulations, such as ISO standards, and are equipped to achieve the desired level of cleanliness in accordance with these standards. By investing in technical cleaners, you can ensure that the facility meets the necessary cleanliness requirements, reducing the risk of contamination and maintaining optimal operating conditions.
Long-Term Benefits:
While technical cleaners may come at a higher cost initially, investing in their services can yield long-term benefits. By ensuring the facility is properly cleaned and maintained, you reduce the risk of equipment damage, operational disruptions, or potential downtime due to contamination. The added peace of mind and reduced maintenance costs over time justify the premium paid for technical cleaning services.
In summary, engaging technical cleaners may involve a higher upfront cost, but it provides reliability, assurance of high-quality cleaning, efficiency, and adherence to specific cleanliness standards. These factors contribute to a successful and well-maintained critical facility, allowing project managers to focus on other priorities and avoid potential issues in the long run.
Smoother Handovers:
Failing to remove particles generated during the construction phase could result in these contaminants remaining in the IT environment for years to come. The potential to damage operating equipment and cause downtime is enormous. Using a professional technical cleaner like TekClean minimizes issues between a builder and facility owner. "We have greater confidence from the client when they know we are using a company established to conduct these types of cleans." says Post Construction Cleanup Client.
Start with an initial post-construction clean. Continue with a technical clean prior to equipment installation. Finish with a deep clean just before handover. Schedule cleaning in advance so no other trades are working in the rooms. Sign off on each room after it has been cleaned each time to ensure that you are satisfied with the results. The technical cleaner should provide a clear service delivery schedule right up to the handover date illustrating how deadlines will be met.

Service Key Features
We carry out our responsibilities in a disciplined way, and offer a series of checks and balances so that you can be certain the work we do is always first-rate.
  Specialized services, customized to your needs
  100% environmentally friendly chemicals
  Trustworthy, reliable and timely cleaning services
  We supply all cleaning equipment and solutions